MỤC LỤC CHÍNH
THÔNG TIN CHUNG SẢN PHẨM
| The Promise Of A Pencil: How An Ordinary Person Can Create Extraordinary Change | |
| --- | --- |
| Công ty phát hành | Simon & Schuster |
| Nhà xuất bản | Simon and Schuster |
| Ngày xuất bản | 2015-02-03 00:00:00 |
| ISBN-13 | 9781476730639 |
| Loại bìa | Paperback |
| Số trang | 288 |
CẢM NHẬN CỦA KHÁCH HÀNG VỀ SẢN PHẨM
Người đánh giá: Lộc Fuho

Nội dung đánh giá : Sản phẩm tốt, hài lòng với giá đã mua
Đánh giá: Đã mua và đánh giá sản phẩm 5* và shop cũng 5* nhé, chúc shop luôn luôn đắt hàng, sẽ giới thiệu bạn bè ủng hộ ạ
Kích phóng to ảnh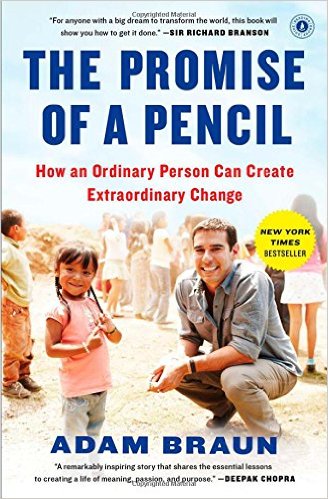 ---
Người đánh giá: Le Ngoc Quang

Nội dung đánh giá : Cực kì hài lòng
Đánh giá: Một cuốn sách rất cuô

Kích phóng to ảnh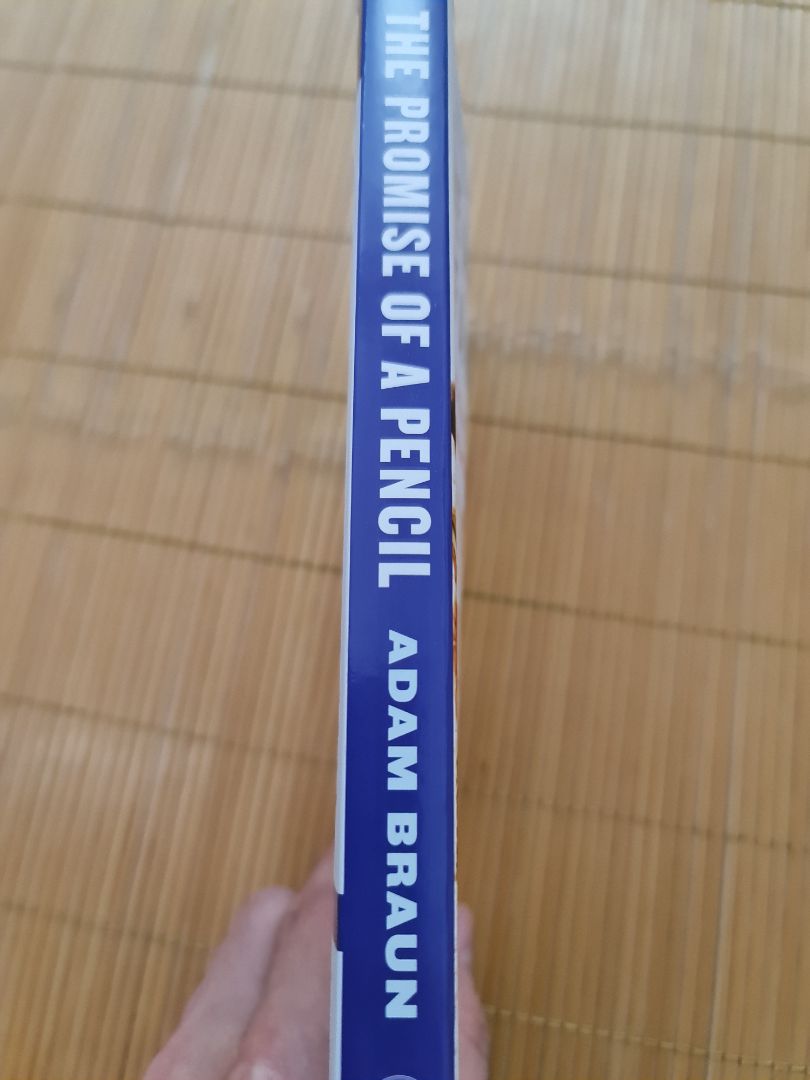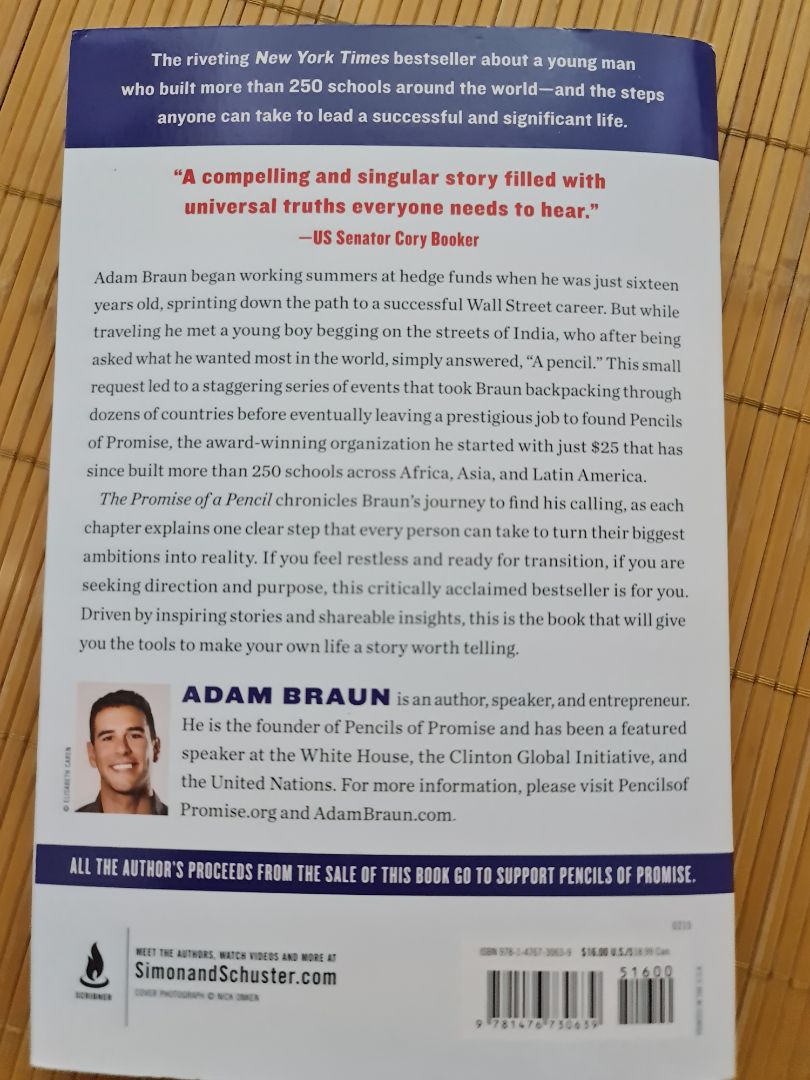 ---
Người đánh giá: Nguyen Thi Lan Anh

Nội dung đánh giá : Cực kì hài lòng
Đánh giá: Sản phẩm The Promise Of A Pencil: How An Ordinary Person Can Create Extraordinary Change tốt, hình thức đẹp, gói hàng cẩn thận, giao hàng nhanh, shiper thân thiện mua rất nhiều lần cảm thấy hài lòng
---
Người đánh giá: Mai Huynh

Nội dung đánh giá : Cực kì hài lòng
Đánh giá: sách hay
---
GIÁ SẢN PHẨM – SO SÁNH GIÁ
Giá tốt nhất, Miễn phí vận chuyển, Đổi trả hàng 30 ngày, Mã giảm giá

SO SÁNH GIÁ SẢN PHẨM
Giá tốt nhất, Miễn phí vận chuyển, Đổi trả hàng 30 ngày, Mã giảm giá
Miễn phí vận chuyển, Mã giảm giá, Hoàn xu
REIVEW MỘT SỐ HÌNH ẢNH SẢN PHẨM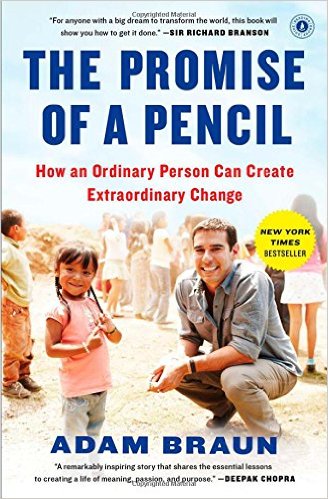 Cảm ơn bạn đã tin tưởng hãy liên hệ với chúng tối, quý khách hàng sẽ được cung cấp thông tin và những đánh giá chân thực nhất về những sản phẩm khách hàng quan tâm. Điều này góp phần quan trọng giúp người tiêu dùng đưa ra quyết định mua hàng một cách chuẩn xác nhất và đảm bảo an toàn.
MÔ TẢ SẢN PHẨM
The Promise Of A Pencil: How An Ordinary Person Can Create Extraordinary Change
The riveting New York Times bestseller about a young man who built more than 250 schools around the world-and the steps anyone can take to lead a successful and significant life.
Adam Braun began working summers at hedge funds when he was just sixteen years old, sprinting down the path to a successful Wall Street career. But while traveling he met a young boy begging on the streets of India, who after being asked what he wanted most in the world, simply answered, "A pencil." This small request led to a staggering series of events that took Braun backpacking through dozens of countries before eventually leaving a prestigious job to found Pencils of Promise, the organization he started with just $25 that has since built more than 250 schools around the world.
The Promise of a Pencil chronicles Braun's journey to find his calling, as each chapter explains one clear step that every person can take to turn their biggest ambitions into reality. If you feel restless and ready for transition, if you are seeking direction and purpose, this critically acclaimed bestseller is for you. Driven by inspiring stories and shareable insights, this is the book that will give you the tools to make your own life a story worth telling.